North East Counselling Services  – the story so far…
North East Counselling Services was founded in July 2006 by carers as a result of personal experience. Incorporated as a Community Interest Company (CIC), we work for the benefit of the community and not for private advantage. We have a built in asset lock which ensures that any profits are passed back into the community and not taken as dividends.
Since its foundation, North East Counselling Services has provided counselling and therapy to over 10,000 clients in and around Gateshead and South Tyneside.
We have worked to help with a variety of challenges including depression, anxiety and stress related disorders. Clients have included carers, ex-service personnel and other 'hard to reach' groups such as children and young people (through our outreach work in schools). 93% of our clients said that counselling helped them.
Our Vision
North East Counselling Services wants to create a world where counselling is available and accessible to anyone who needs it.
North East Counselling Services believes that counselling is a process by which people of all ages are helped to gain fresh insight, to have a different perspective and to find motivation.
Over a series of one to one sessions in a confidential and supportive setting, counselling can help you make changes in your life. Counselling facilitates the sharing of thoughts and feelings. It aids the process of empowering people to discover their own answers, and to feel more in control of their own life and relationships.
As an organisation we are registered with the British Association of Counsellors and Psychotherapists (BACP) and adhere to the codes reflecting the BACP Ethical Framework for Good Practice in Counselling and Psychotherapy and have policies and practices in place reflecting this. Our policies and procedures are available upon request.
We can provide follow on support or group support if you feel that counselling is not right for you, or if you have completed counselling but would like to ensure your recovery continues.
Don't just take our word for it.  Here are some comments from the people we've worked with
Gateshead Link Workers
"I just wanted to thank you and all of the team as I have had great feed back from many patients saying what a difference North east counselling has made to them and what lovely people the counsellors are. This is for me the best bit of my job referring to people I can trust to support the people I support and seeing the result.
I think you should all be very proud of the work you do making a huge difference to people who really need help and support at some of their lowest points in their lives.
I cant thank you all enough!"
Link worker - Gateshead
Kathleen was fantastic
I was offered an appointment to suit me very promptly which was really important as I felt I needed the support of NECs very quickly. I thought my counselling was tailored to suit my needs.
I am so glad I used NECS. My counsellor Kathleen was fantastic. I felt that she was always listening to me and providing the support I needed at each appointment. The sessions were structured to my pace and goals and I am very glad I accessed NECs and that you are still providing face to face sessions in current covid times
Advertise that you have autism informed counsellors
Advertise the fact that you have Autism informed counsellors – you would get many new clients, I'm sure.
Definitely make telephone-only counselling available to people who want it, even after the pandemic. Not having to monitor my body language meant I could focus on our conversation much better.
Having a counsellor who is familiar with Autistic communication and thinking styles was invaluable – it allowed me as an Autistic person to make great progress without having to worry about miscommunication.
Thank you so much for providing such quality and effective services.
Sarah was receptive to my words and was able to help me to see alternatives. Sarah has a lovely way about her and is very easy to talk to. I was able to express myself fully and examine myself extensively with her professional and knowledgeable prompting.
Highly recommended. I have never had a counsellor I could connect with so easily and with whom I could fully explore my thoughts, needs and barriers. My mental health has significantly improved during our sessions. I don't think I was fully aware of the extent my mental health was being affected when I made the referral. It is only looking back at our sessions I realise how low my mood had become and the extent I had stopped looking after my own mental health. Sarah helped me to work through the guilt and grief that was a barrier to all that and I can't thank her enough
Tyne and Wear Archives and Museums
Carol delivered on-line sessions to all our line managers giving them advice on how to support their staff if they are having problems at work.
It was really easy to organise, we have had some great feedback and also really appreciated the resources that were shared after the sessions.
Julie Westgarth - HR Advisor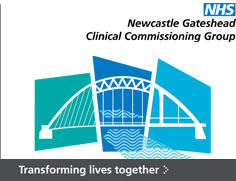 Newcastle Gateshead CCG
The service we have received from Carol at NECS has been amazing, from start to finish Carol listened to our needs and developed a bespoke programme of support for our staff which  has been invaluable, we cannot thank her enough for her professionalism and the way she just intuitively "gets it" and pitches her sessions just right.
Christopher Piercy - Executive Director of Nursing Patient Safety and Quality in the CCG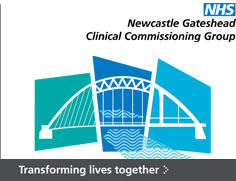 RTC
Carol has provided a range of free sessions for our employees and Managers which have been invaluable in helping RTC North ensure the mental health and wellbeing of our employees while they are predominantly working from home.  The sessions are delivered professionally and the workbooks provide a useful reference tool to reinforce learning points after the sessions.
The NECS team are very approachable and I would recommend their services without hesitation.
Mica MacInnes - Head of Learning and Development and HR
Hillary's Blinds
We have been using NECS for over a year now, and have counsellors come on site once a week. Having counsellors on site has been an integral part of our wellbeing plan, helping to support our colleagues when they need it most, and also helps to remove the 'taboo'  around the topic of mental health and seeking support.
Beth Hatchett - HR Manager
Why refer your staff for counselling?
It all worked well for me, I guess when in crisis however you need rapid initial access and sometimes even a week seems like forever to be seen, helped, rescued or prevented from doing something more regrettable.
Carry on! More companies need to adopt a proactive and responsive service to staff in crisis. Save and help your staff and you will gain a more committed and resilient staff member for the future, saving time and money to recruit and train a replacement. It makes perfect empathic and economic sense.
Client referred by counselling by employer
Webinar attendee 1 - 17/9/20
Very helpful presentation. Gave me some definite things to consider and work on for myself.
Webinar attendee 2 - 17/9/20
Thoroughly enjoyed the webinar and found it very informative with lots of resources to carry out my own assessment of my mental health. Carol made a 'scary' subject both accessible and entertaining with witty examples
Webinar attendee 3 - 6/10/20
Very eye opening . Need to digest information in relation to current situation
Webinar attendee 4 - 2/11/20
Presenter was engaging and brought humour to the webinar which is very much needed. More interaction may have been beneficial but it was a small group and it also balances out with the length of the session which was just right.
Webinar attendee 5 - 25/11/20
Presenter was engaging and brought humour to the webinar which is very much needed. More interaction may have been beneficial but it was a small group and it also balances out with the length of the session which was just right.
Webinar attendee 6 - 25/11/20
It was down-to- earth, relevant and thought provoking
Webinar attendee 7 - 25/11/20
Carol was very friendly and made the information flow very well.
Webinar attendee 8 - 26/11/20
Liked that the presenter shared personal stories / experiences that made it more relatable.
Webinar attendee 9 - 16/3/21
Useful tips and good examples provided . I will recommend this to colleagues
Webinar attendee 10 - 16/3/21
Really positive relatable session, loved it and made me thing about quite a few things. I'd also be interested to know if there was a recording of the session as it would be great to share this at my team meeting for those that can't make the planned sessions
Webinar attendee 11 - 16/3/21
I was a little bit hesitant on booking thinking I wouldn't benefit from the session but actually found it incredibly thought provoking and useful. Carol has a really engaging personality and great sense of humour making the session very enjoyable.
Webinar attendee 12 - 16/3/21
I found this really interesting both from a personal point of view and also as a Health Advocate
Webinar attendee 12 - 16/3/21
I felt that the information given was great. Very real and easy to relate to. Some useful tools moving forward.
Webinar attendee 14 - 7/4/21
Carol was a good assured presenter.
To book an appointment email us info@necounselling.org.uk or call 0191 466 1314 or click the button to register yourself